GreenBox Group – Custom Theme and WP Configuration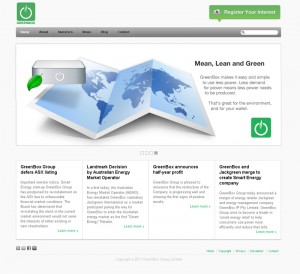 This project involved designing and coding a clean green and white theme for GreenBox-Group.com. All the latest WP features, such as Menus and theme options were added to make it easy to quickly edit every aspect of the site.
The theme we created for the guys at GreenBox was coded with social networking in mind, and has built-in integration with tallies of current FaceBook 'Like's, and the latest news via GreenBox's FaceBook activity in the blog sidebar.
Testimonial
Very strong from a website design perspective and can implement pretty much anything you ask for.
Simon J. Barnes