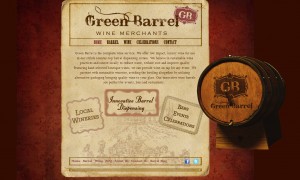 This WordPress project was as straightforward as could be, with the sleek new graphic design the owners wanted transformed into a custom WordPress theme. It's always fun to work with or create such visually intense themes. This one has so many great textures, with the parchment background and photo-real objects that change from page to page.
Along with a full WordPress installation (including configuration of some of the most useful plugins), I configured several modules of the W3 Total Cache to help deal with the very large images. It was important to this client to preserve the high resolution detail of every image so this was the best way to continue to host the site on a shared server.
First rounds of work were strictly WordPress theme related, then branched into more plugin related work, including consultation regarding an online store where they can sell their wines via the net.