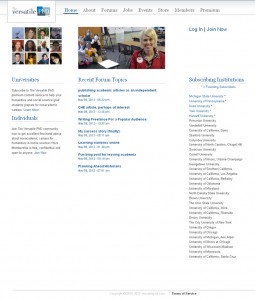 This project came about as BuddyPress was making headway –not at its beginning, but before WPMU merged with WP. A simple clean theme was carried over into a custom BuddyPress theme running the entire Members area. In this case, members have access to special member only resources, a number of which are community / network oriented, with school members being able to easily communicate among the private school network within the larger education network of the site.
Additional members' features at the time I was the sole web developer included integration with Facebook, pulling profile pics into randomly rotating thumbs on the homepage, as well as forum posts and inter-site communication (private messages).
In addition to selling membership to individuals, this client generates income from selling discounted institutional membership to institutions. Technical details most interesting were adding 'institutional membership' in addition to individual memberships, then getting different themes to be used per each educational institution that had an institutional membership type.